How to book a charging station on Belib', the Parisian network?
In collaboration with Paris City Hall, Izivia and Gireve, Chargemap has recently implemented a booking feature covering the Belib' charging network.
Disclaimer: This feature is experimental. That is why it remains free until the end of this year and it may have malfunctions for which Chargemap can not be held responsible. Give us your feedback so that we keep improving this service. Do not hesitate to contact the Chargemap Support team at support@chargemap.com if you have any issues or questions.
Conditions to enjoy this new feature:
Have the latest version of the Chargemap app installed on your mobile
Have a Chargemap account and a Chargemap Pass
Have access to the Belib' charging network located in the area of Paris
Be able to drive to the booked station in the 15 minutes following the reservation
Once you meet these requirements, here are the steps to make a reservation:
Look for a Belib' charging station near your destination, pick a suitable connector type and tap on "Book it"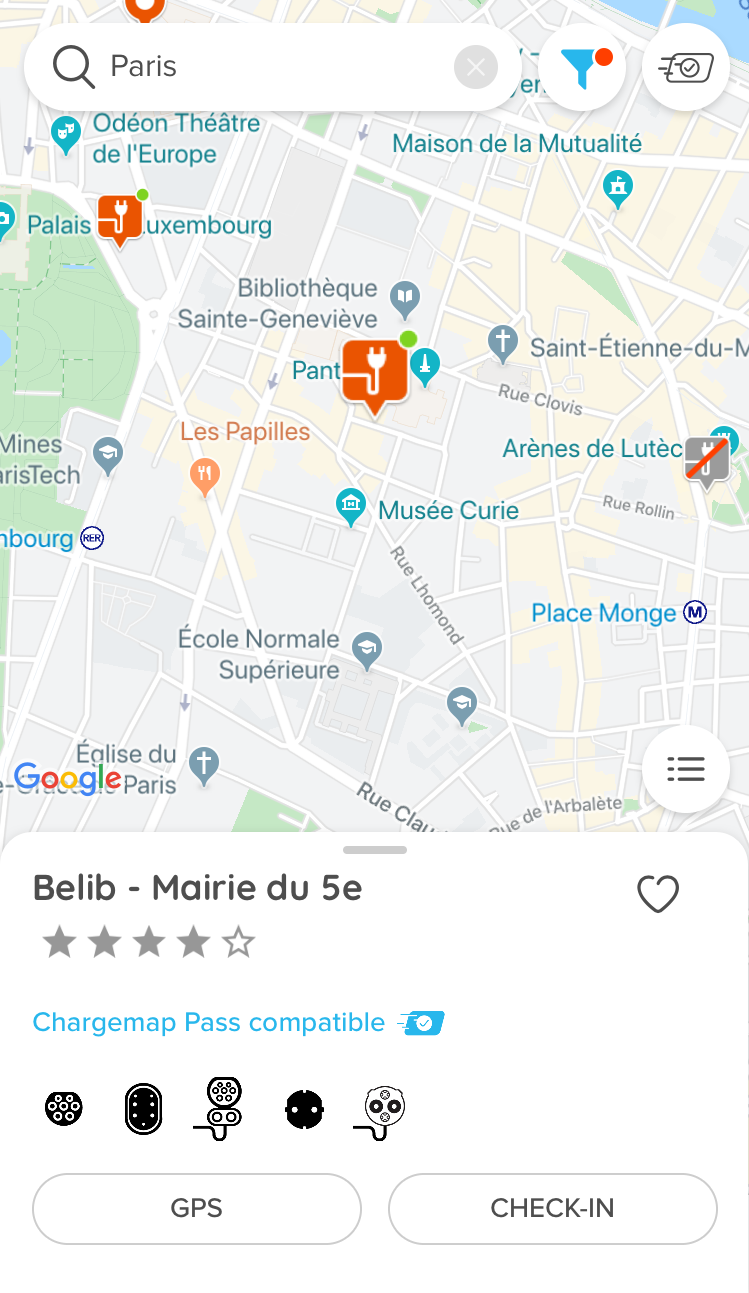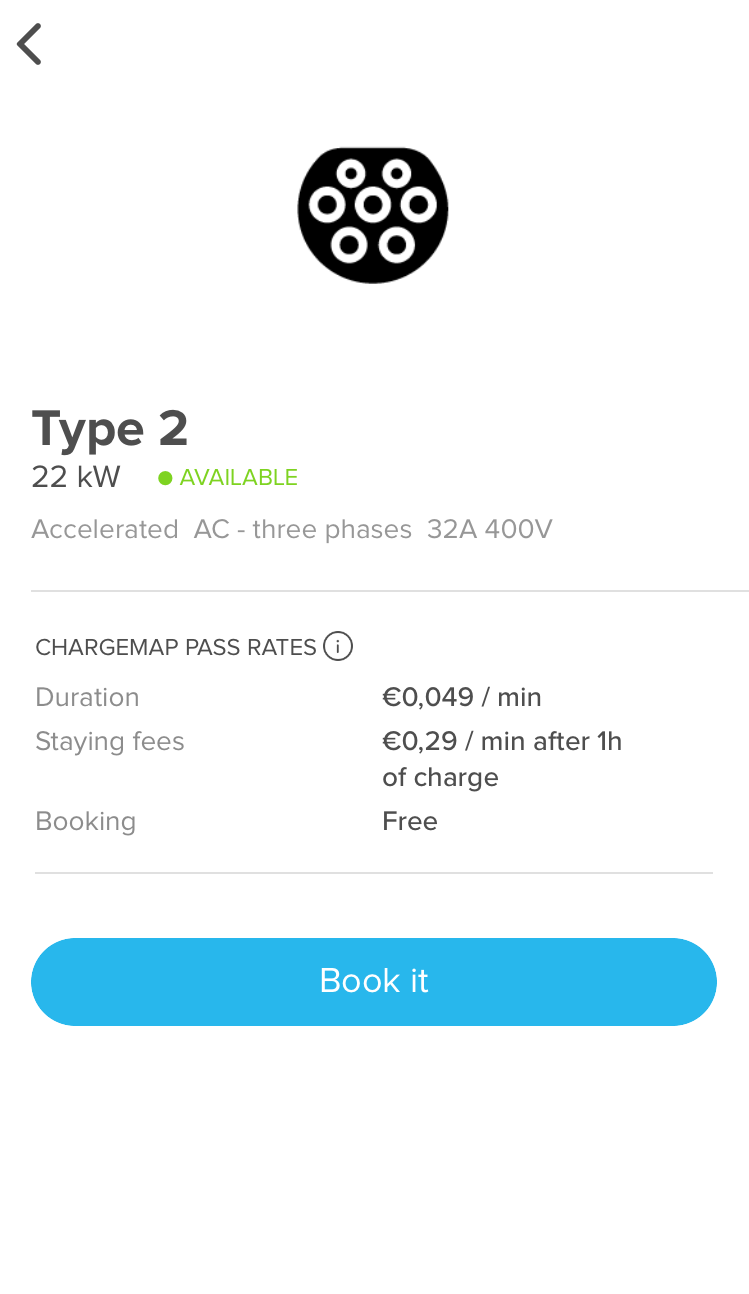 Confirm the reservation: you have 15 minutes to go to this charging station.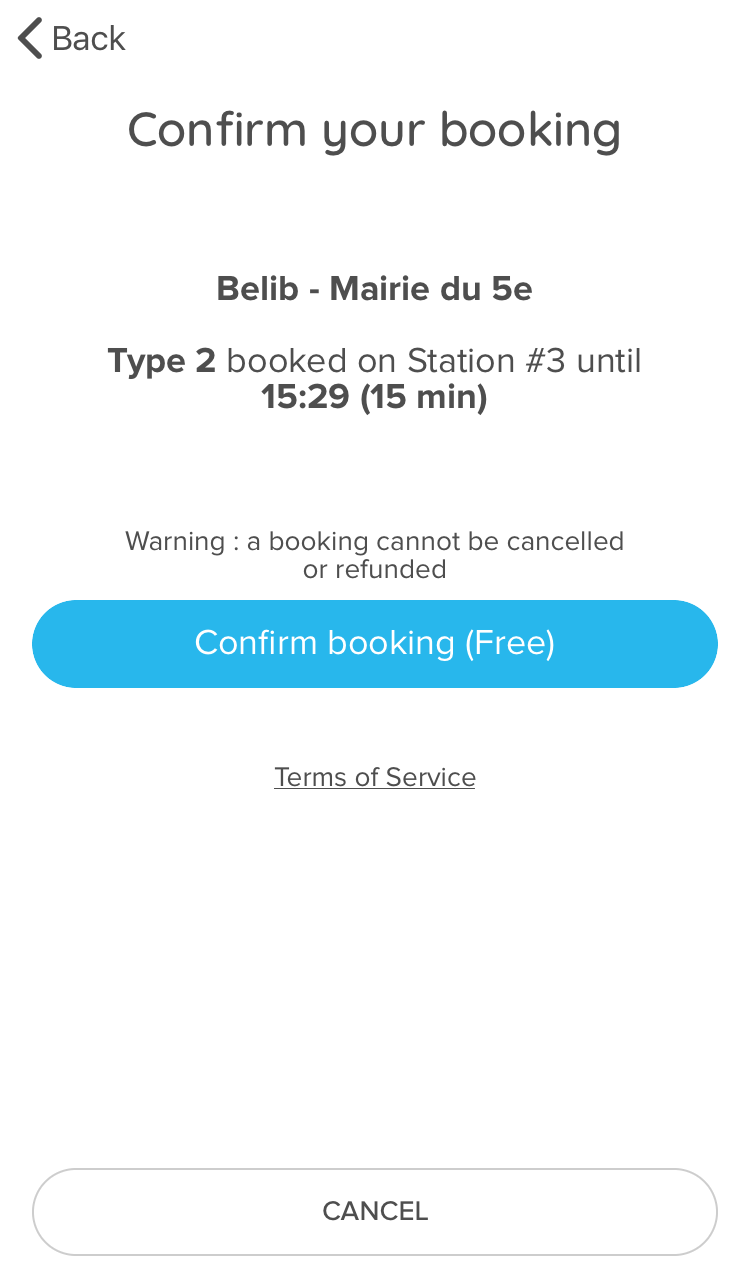 During this time, a blue light is shown on the chosen charging station to let other users know it is unavailable.
Once the time has elapsed, the booking is over and the station becomes available to all again.
Track your reservation on your personal info/My Chargemap Pass.
A red dot appears in the app to let you know that you have a booking in progress.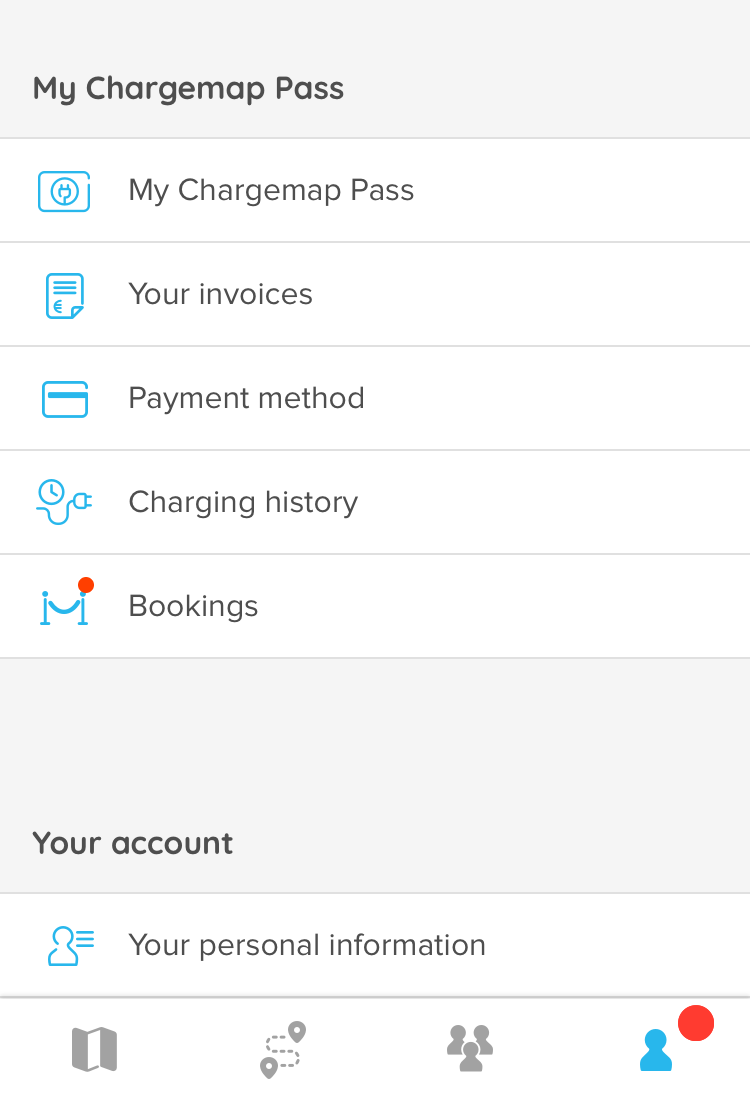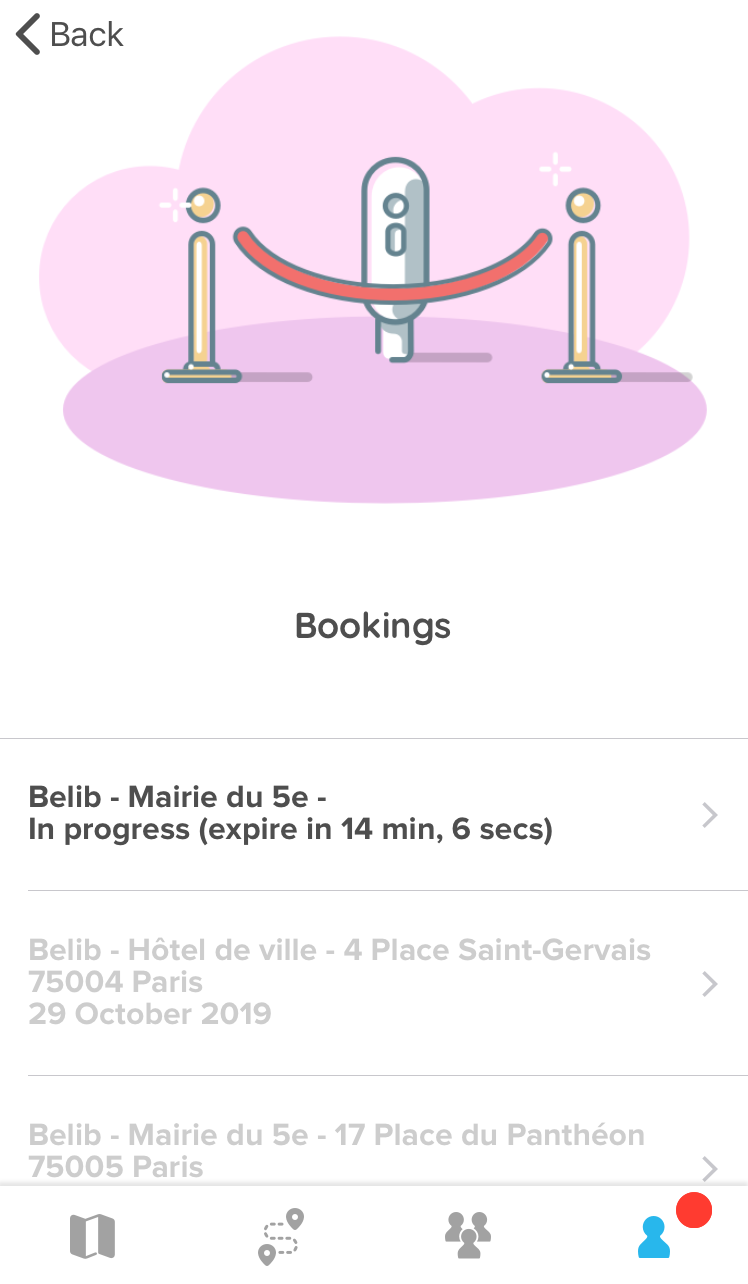 Important: only the Chargemap Pass associated to the account used to book the station will be able to unlock it before the booking ends.