Linking up the Chargemap Business Pass in the Tesla app
The Chargemap Business Pass is now compatible with the Tesla Supercharger network!
With the Chargemap Business Pass, your EV fleet drivers can enjoy an optimum charging experience. You can benefit from access to French stations on the Supercharger network open to both Tesla and other makes of electric vehicles – an experience soon to be expanded to the rest of Europe.
And you don't even need to take out your Chargemap Business Pass! You simply launch the charging session directly from your Tesla app. 
First of all, an instructions link provided by Chargemap must be sent to all staff members who need to charge their EV during their business travels.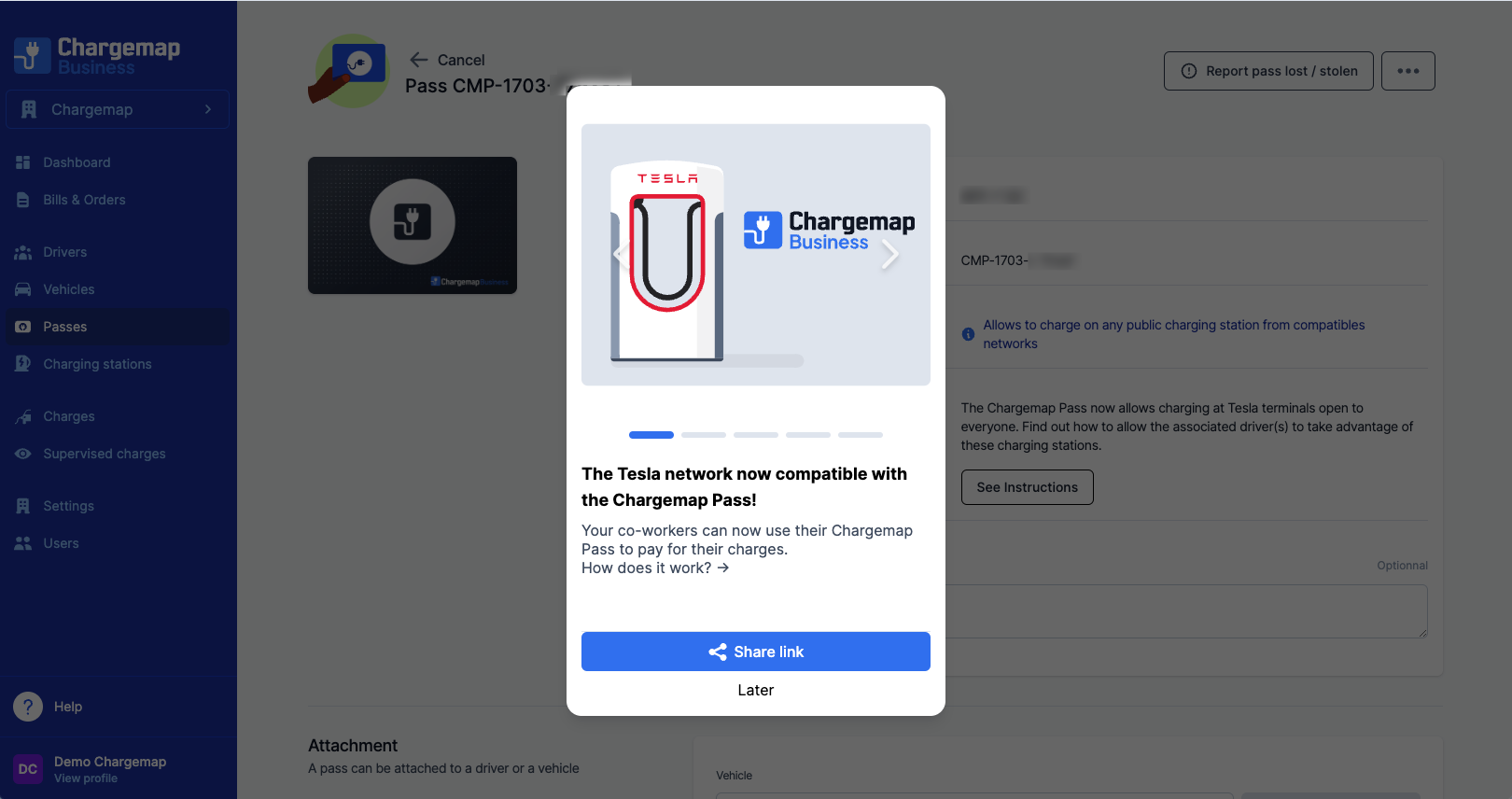 The employee must complete the following 2 steps to link Chargemap Pass Business to the Tesla application
1/ Download the Tesla app and create an account or use your existing Tesla account if you have one.
2/ Add the Chargemap Business Pass as a method of payment in the Tesla mobile app.
on iOS, go to your "Account" section, then to "Wallet", "Add".
on Android, go to your "Account" section, then to "Charging" and finally to "Manage Payment", "Add Payment Method".
All that's left to do is to add a Charging Pass, indicate your name and Chargemap Pass number then "Send"!
The Fleet Manager must then validate this operation.
3/ For each request to link up a Chargemap Business Pass, the fleet manager needs to validate the verification email sent by Chargemap (don't forget to check your SPAM).
This link is also accessible from your Business interface and is valid for 72 hours.
Beyond this time limit, you'll just have to start the procedure all over again. 
4/ Staff members can now use the Tesla app to charge their company EV using the Chargemap Business Pass!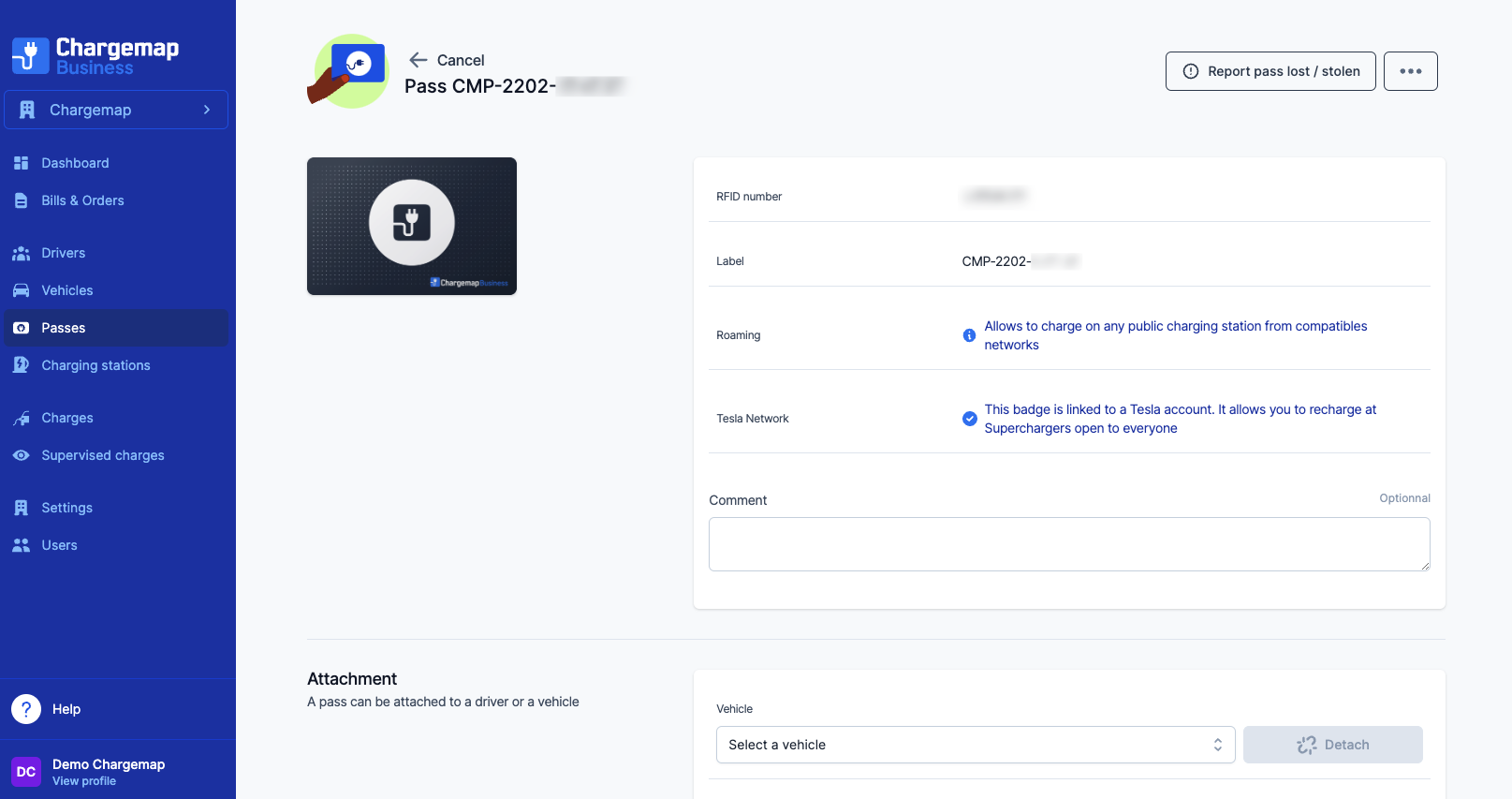 Extra information
Uploading and invoicing Tesla charging operations works the same way as for other compatible networks.