Where can I find a connector identifier? - Powerdot
Summary
Exemple of Powerdot identifier
Depending on the equipment, the identifier of a connector can be found in the following locations with Powerdot:
Above or on the side of the connector
Directly on the display screen of the charging station
On the upper side of the charging station
Example at the Power Dot station - Cora - Mundolsheim :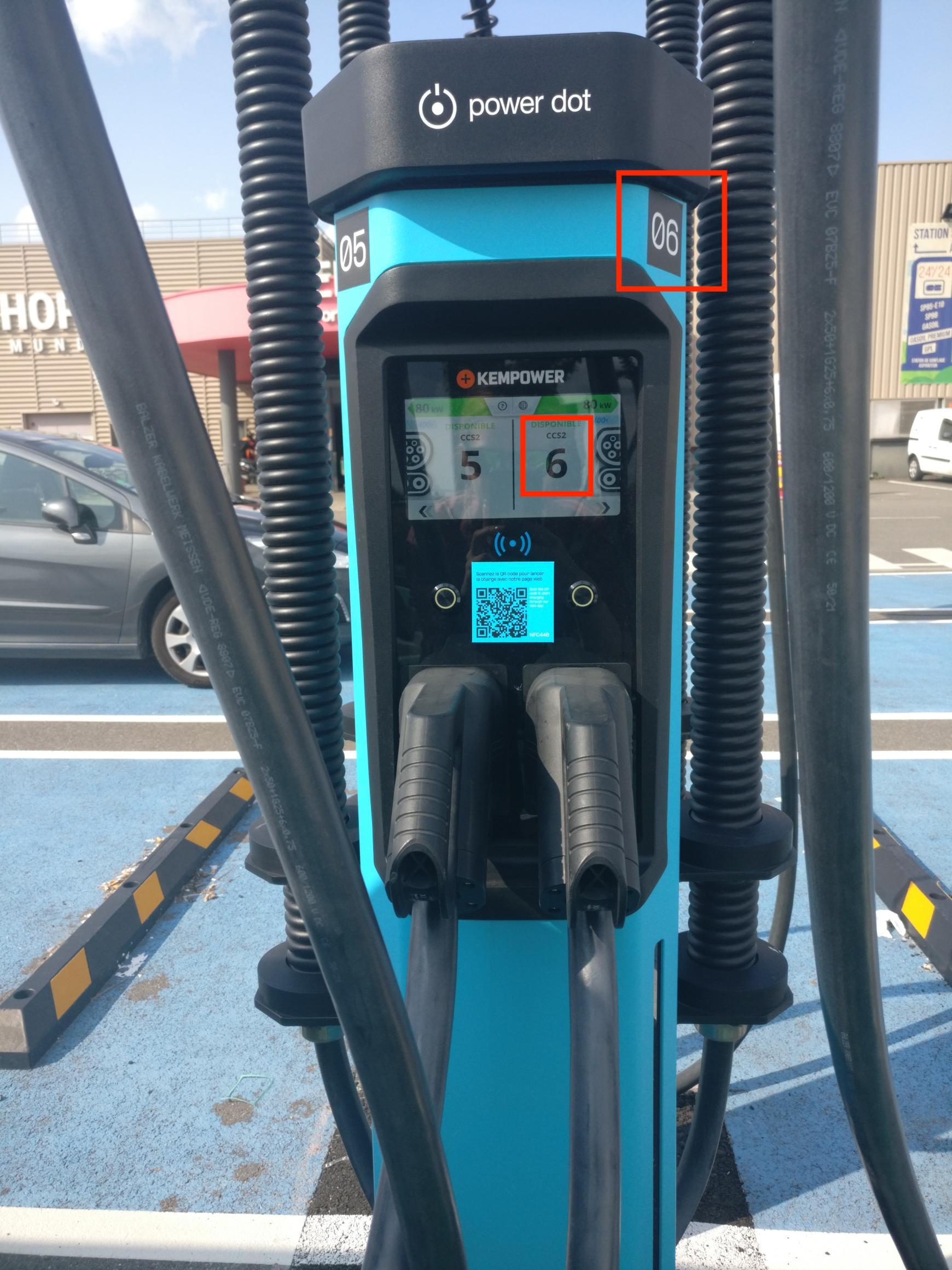 Thus, the connector in front of you is connector 6.
➡️ To initiate a recharge on this connector, you need to select connector 6 from the application listing and then click on "start charging session"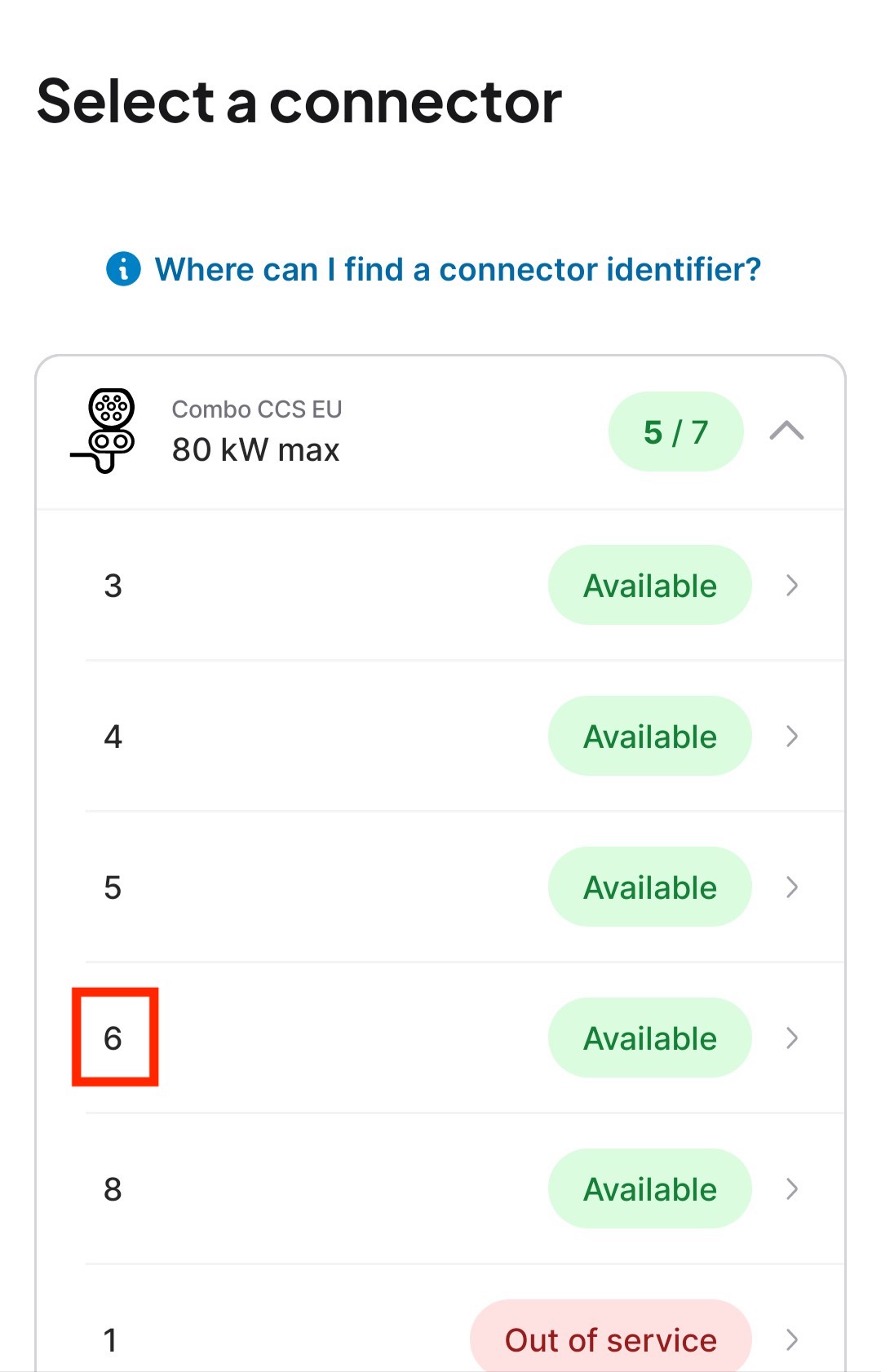 Listing of connectors in the mobile application.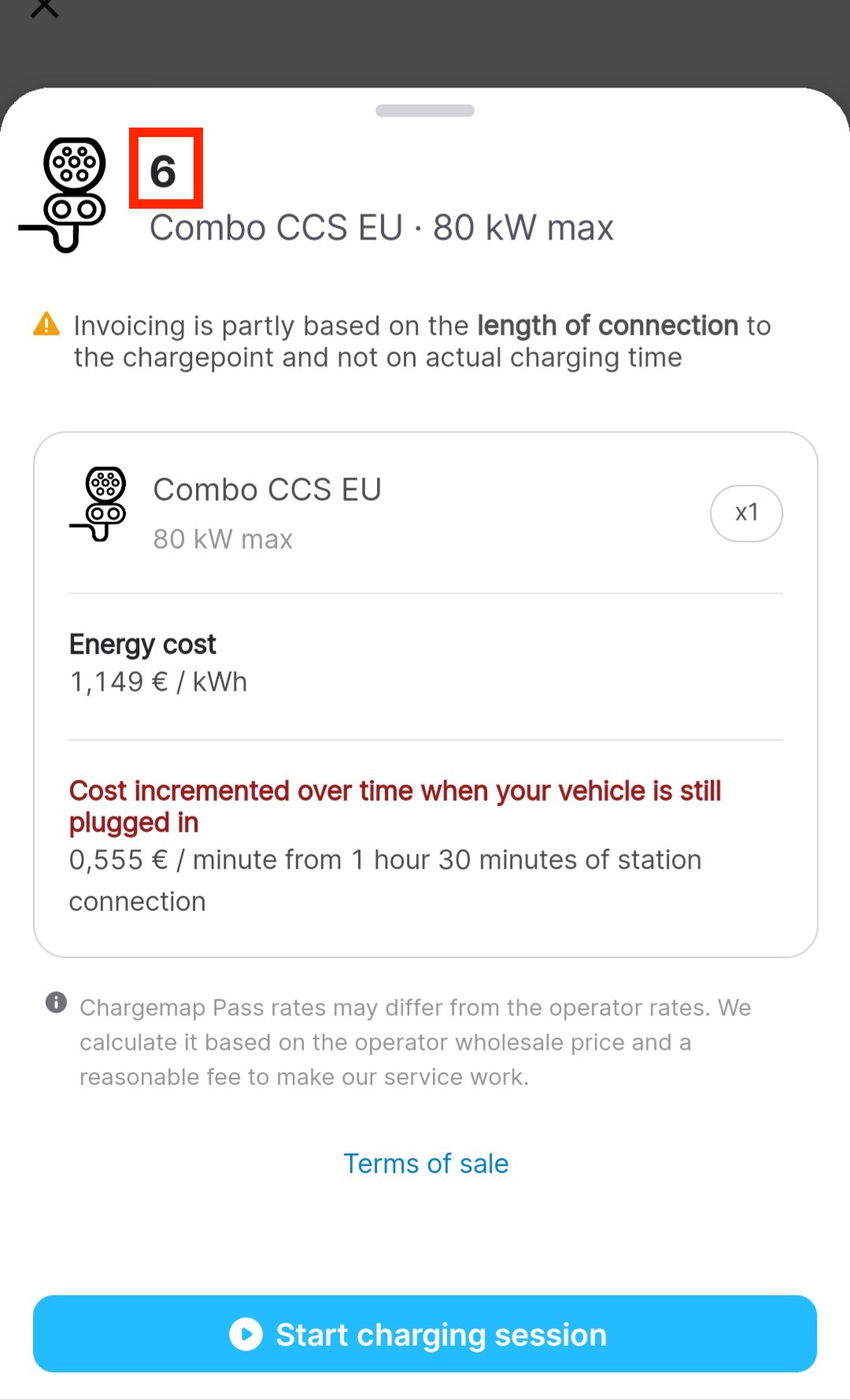 A click on the connector allows you to display the page for starting the recharge.
Schematics of Different Powerdot Charging Station Types
Depending on the models of Powerdot charging stations, connector information may be located in slightly different places. The visual identifier of one of the connectors is highlighted in red in these schematics: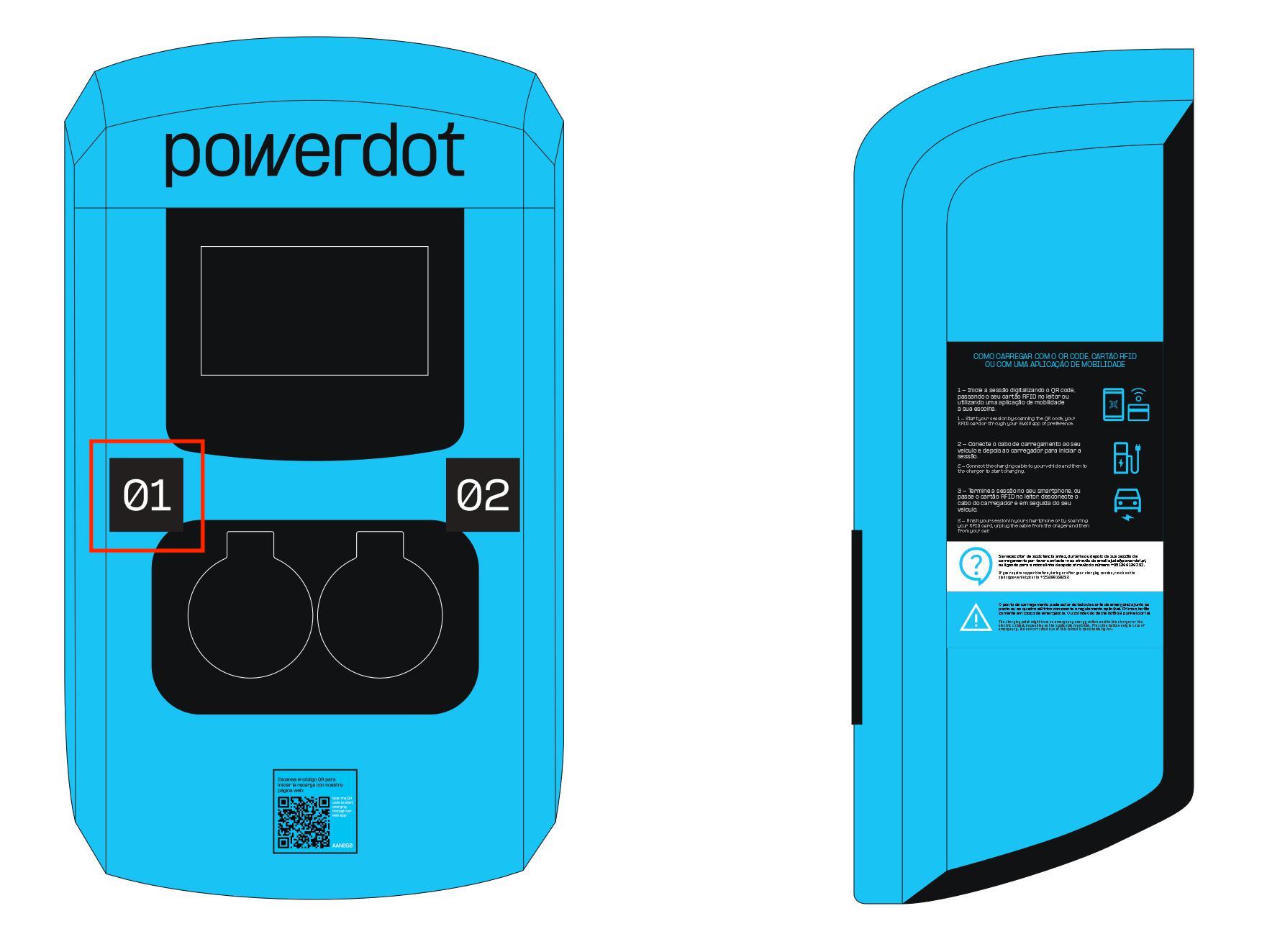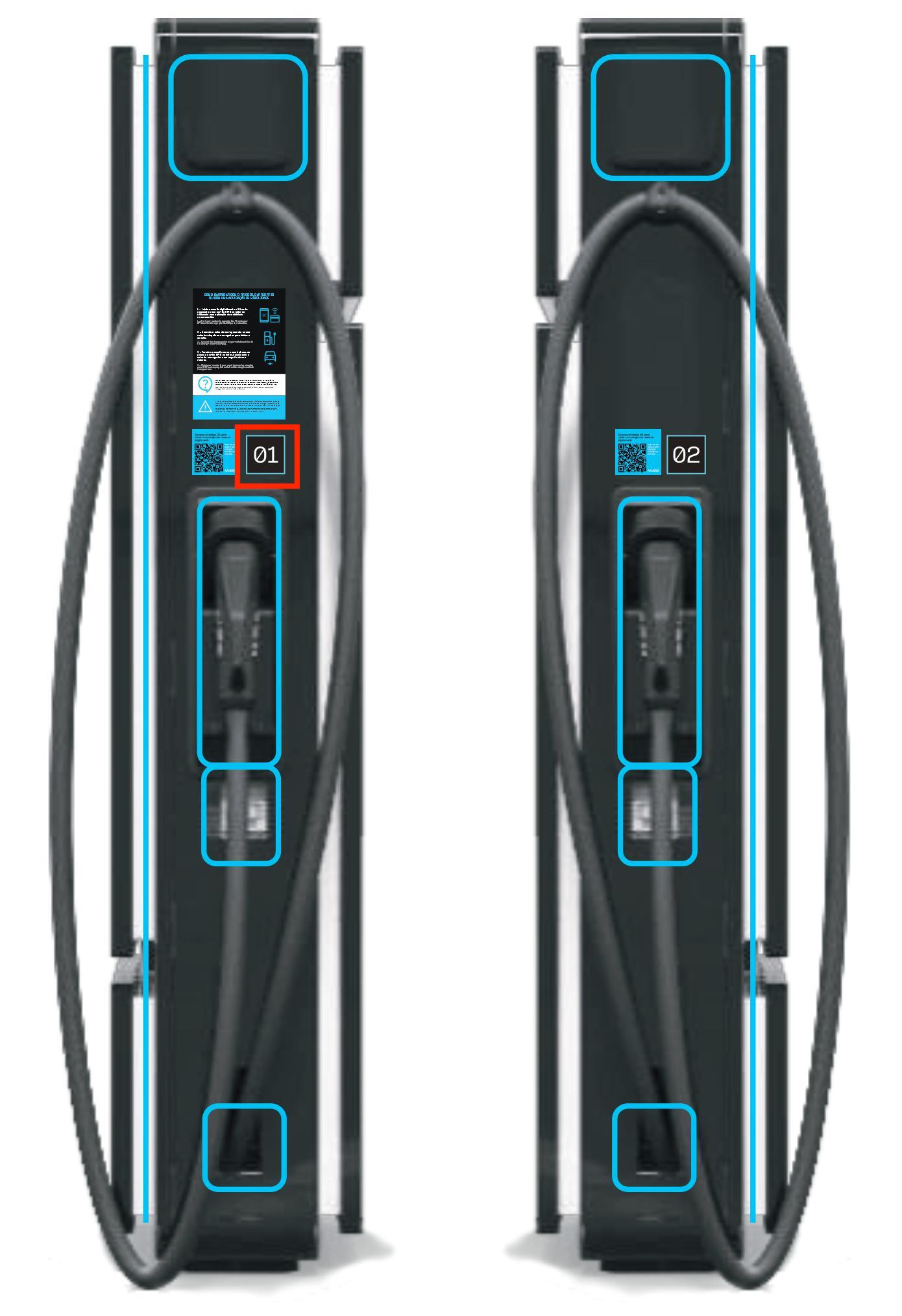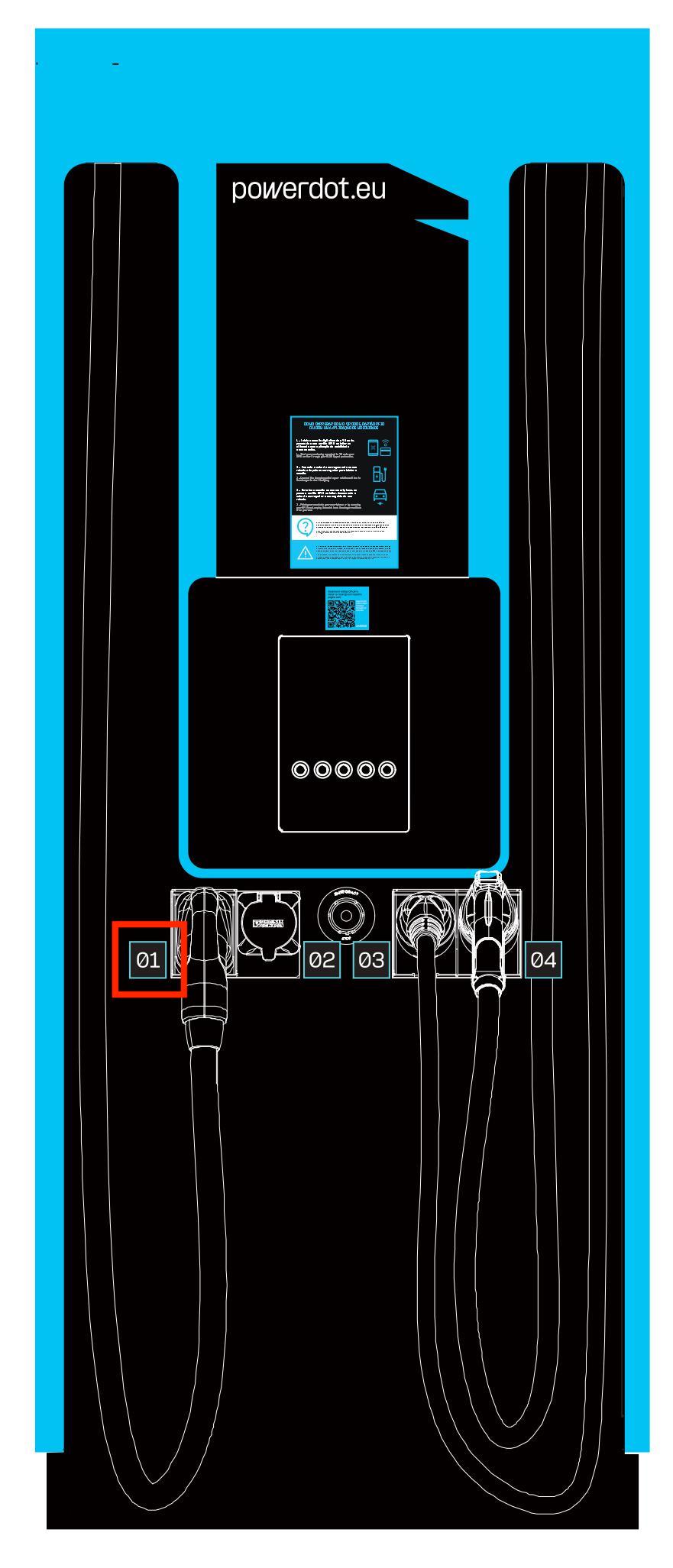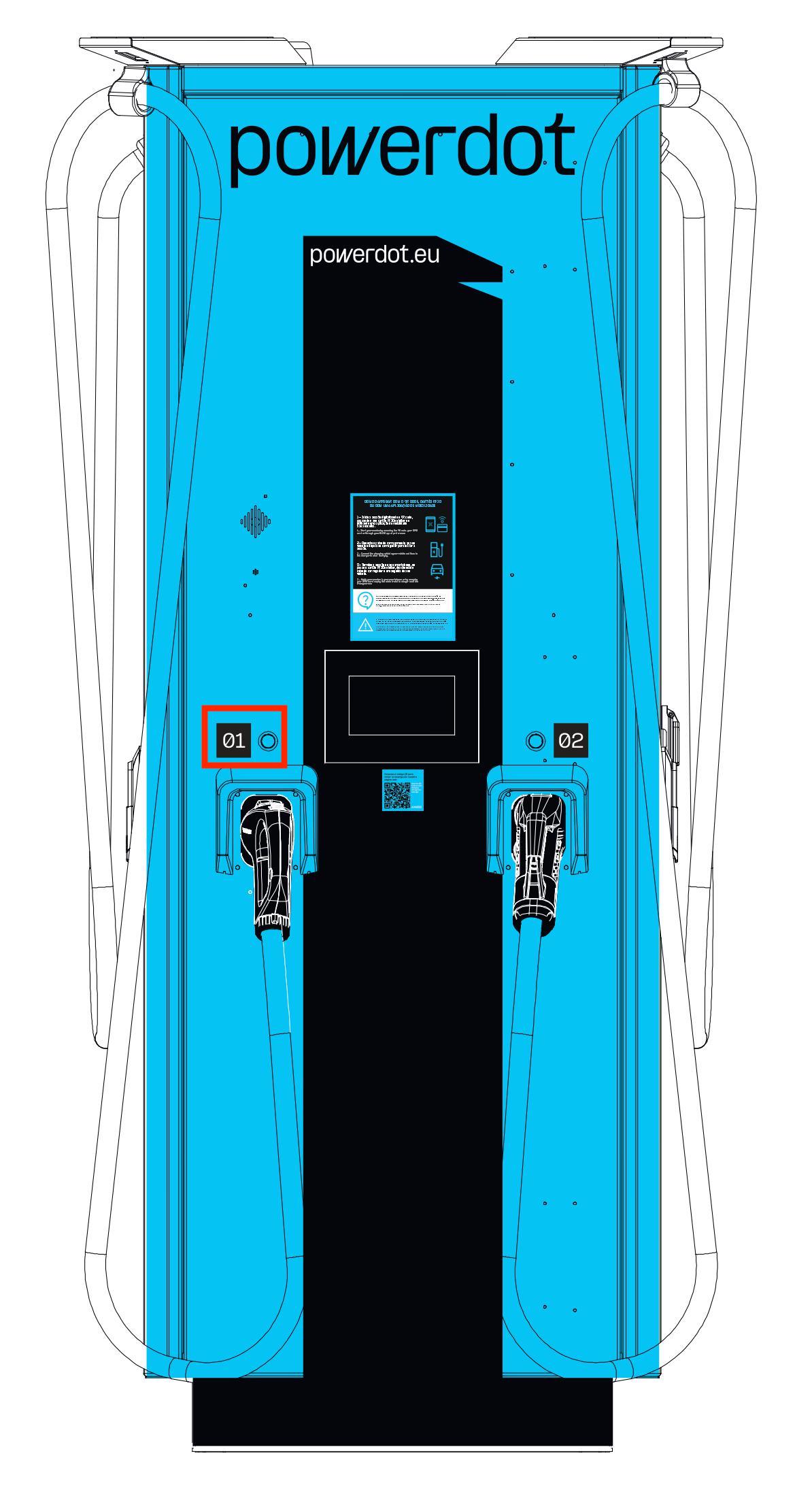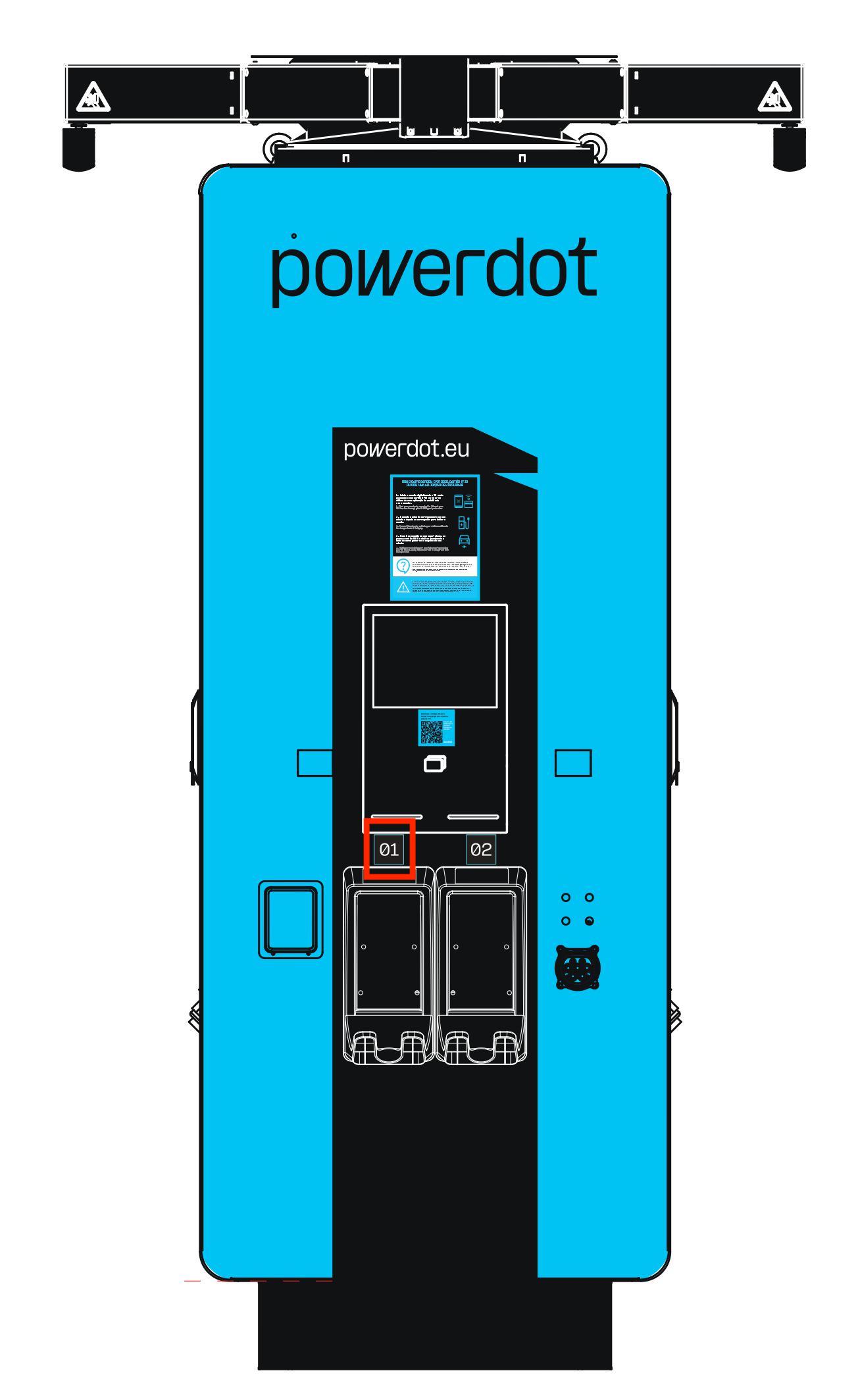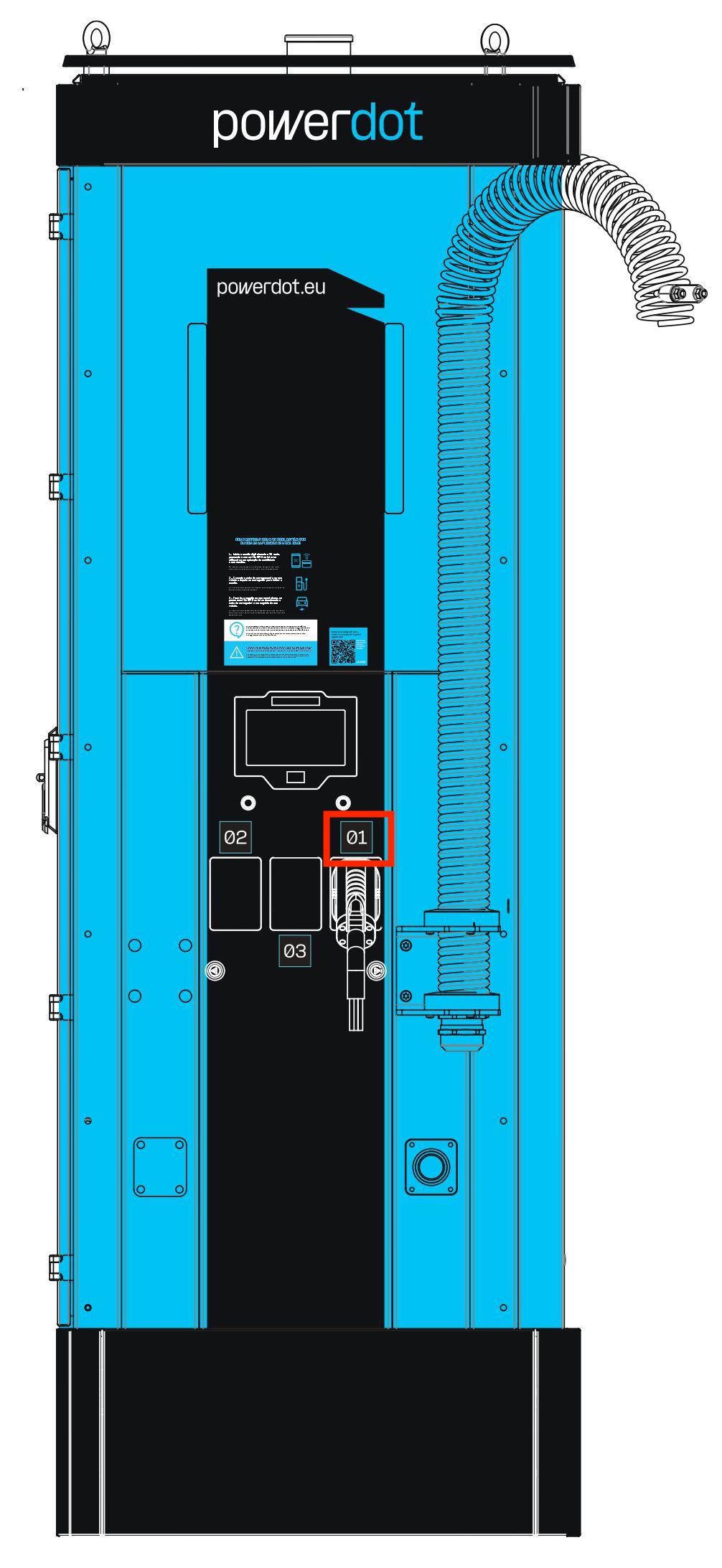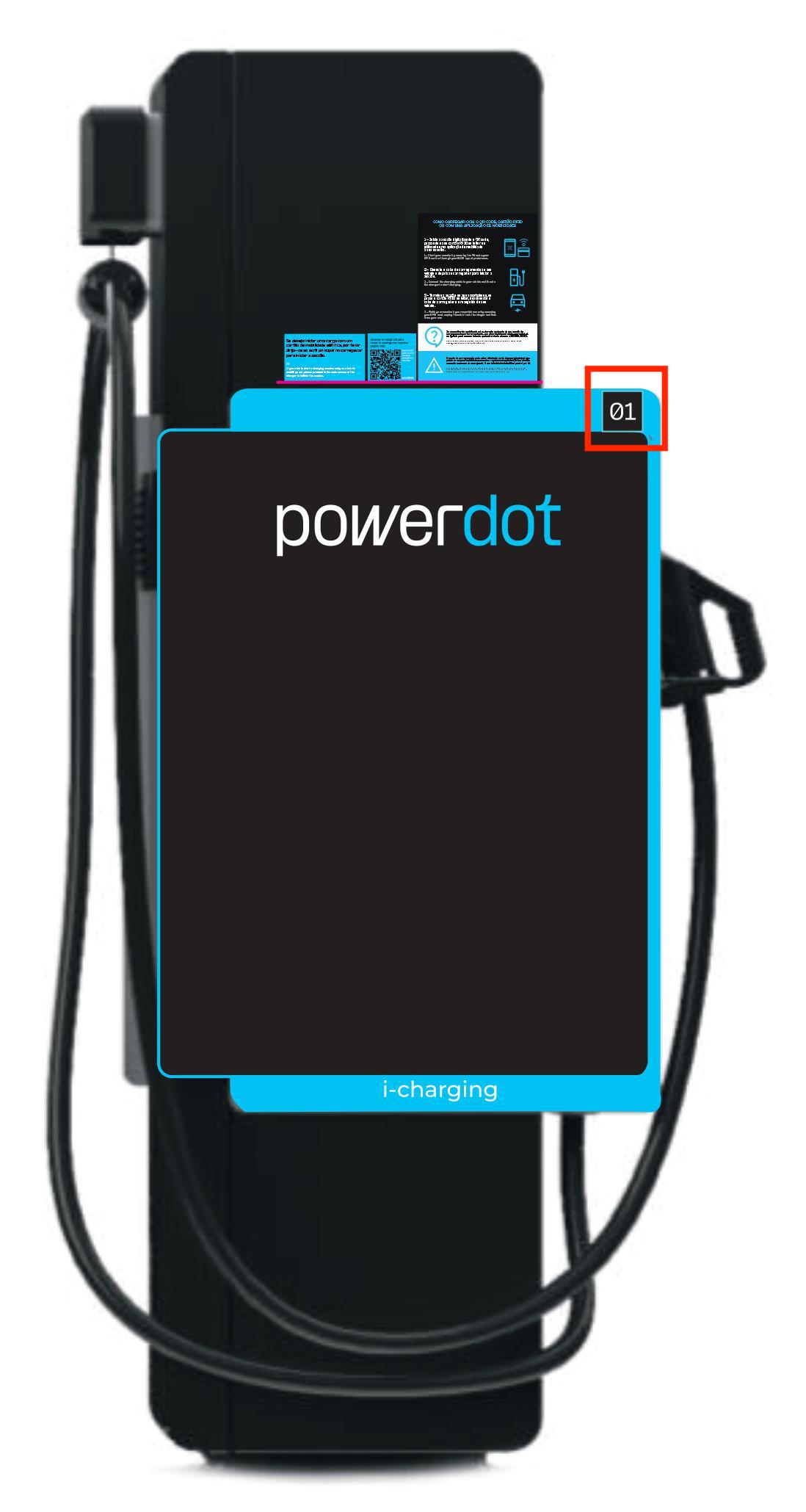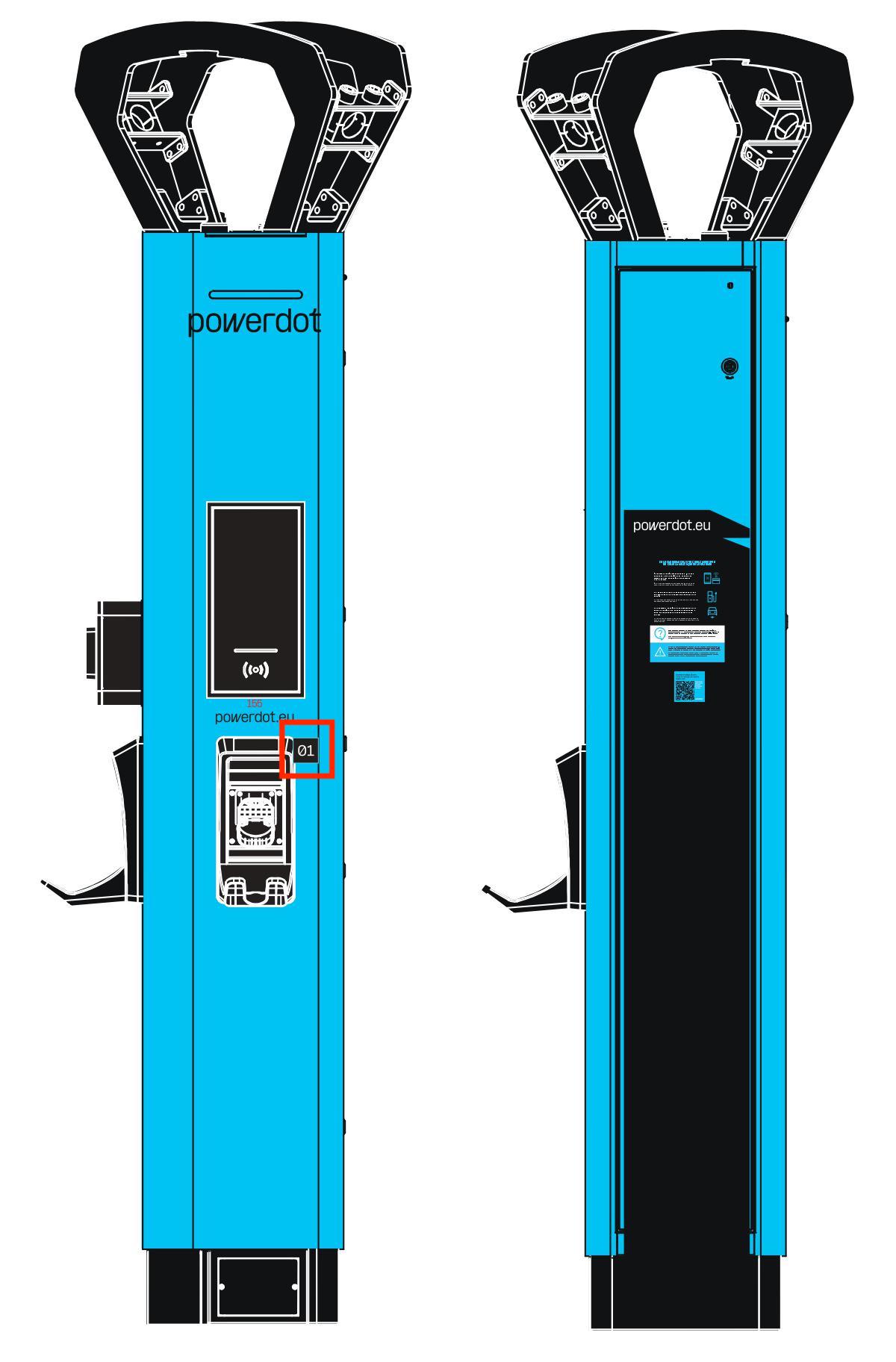 Missing information ?
Please note that there may be other charging station models. If you encounter a model not presented on this page and cannot find the corresponding number on the station or Chargemap, please contact us, preferably with a photo.
To learn more about charging from your mobile, please refer to the article Charging via mobile app.
Our team is at your disposal !